The auto newsletter email notification is generated approximately 5 days before the newsletter is scheduled to release. After the notification has been released, you can edit the intro message, add articles or change the release date.  The email newsletter is always scheduled to release on the first business day of the month, never on weekends or holidays.
Note - All changes must take place before midnight the day before the scheduled release date.
In the website admin, you can pause or reschedule the newsletter in Communication > Newsletters 
Login to your website admin at https://portal.clientwhys.com 
Click on the Communication tab
Click on Newsletters 
The pre-scheduled newsletter will have an asterisk (*) in the title and the scheduled release date in red.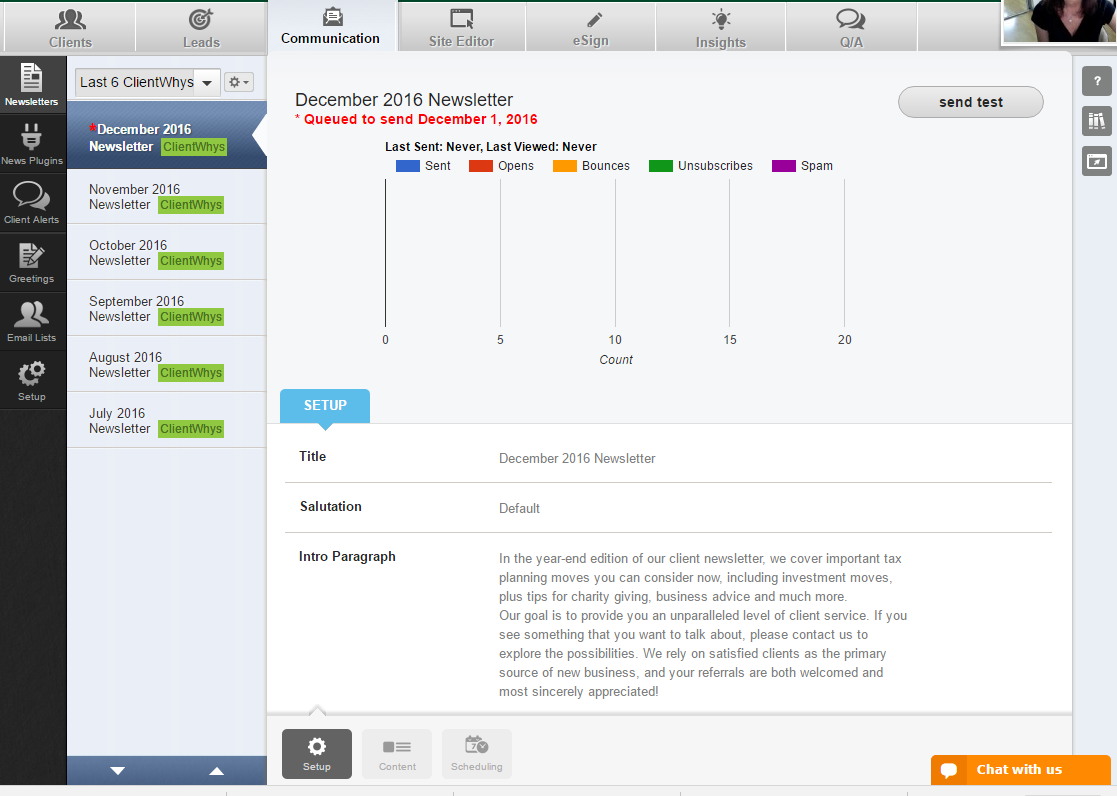 Click the Scheduling icon at the bottom of the page
Toggle over to the right of Send Date / Time and click Edit
You can choose from the following options - 
Send Now - The newsletter will send within 10 minutes from when you click Save Changes.
Send at a Specific Time - Change the date in the calendar to a future date and click Save Changes.
The new scheduled release date will show in red under the newsletter title.
Pause - This will pause the newsletter until you make changes to the schedule again.
The paused icon will appear under the newsletter title.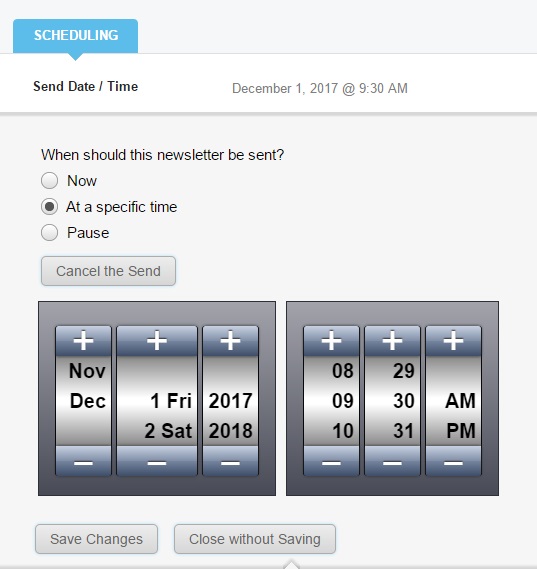 If you would like to turn off the auto newsletter indefinitely - 
Click on Communications > Setup
Click on Sending Preferences
Remove the flag next to Send automated ClientWhys monthly newsletters?
Click Save Changes