This update to the client portal includes security upgrades, server enhancements and new tools to make it easier for you to organize and share secure files with your clients. We have also updated what the clients view when they login to the portal to make it faster for them to download documents and communicate with you securely. We recommend professionals use the latest versions of Chrome or Firefox to have access to all of the tools, including drag and drop functionality. 
 What's included in this release:
 1) Improved security and bandwidth: We have added redundant servers that will ensure greater dependability. We have increased the storage capabilities to accommodate our growth for this tax season and beyond. In addition files uploaded to ClientWhys servers are encrypted in transit when sent through portal.clientwhys.com or your client portal login link using high-strength TLS encryption. Files are also encrypted at rest using 256-bit AES encryption, and is further protected by an encryption key-wrapping strategy that also utilizes 256-bit AES encryption.
 2) Folder and sub folders: When you login to the client dashboard / documents, you are greeted with a clean slate. You can add documents directly at this top level without creating a folder or sub folder. Modern browsers support drag and drop or browser upload functionality. 
Adding files

File upload status bar

Creating Folders - You now have the ability to create folders and sub folders. Simple click new folder and type the name of your folder. You can add sub folders by clicking into the main folder and clicking new folder.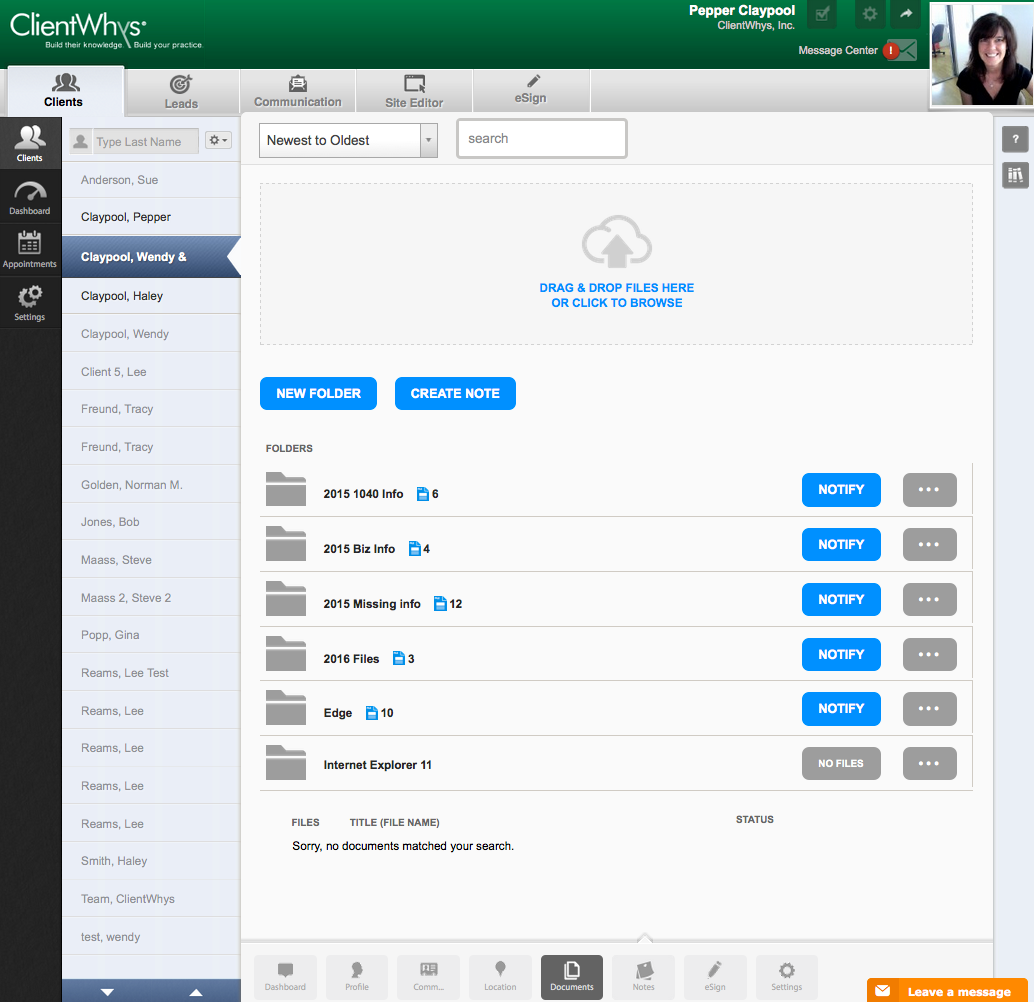 Folder navigation and breadcrumbs - You navigate through the folders by clicking the breadcrumb navigation detailed below. The folder that you are in will always be in a black font color.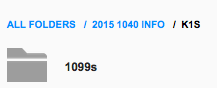 3) Notify - The system will not send your client a email notification until you click the notify button. You can select single recipients, multiple or a group. You can add your subject line and message when notifying the client. You can share a single file, multiple files or folders.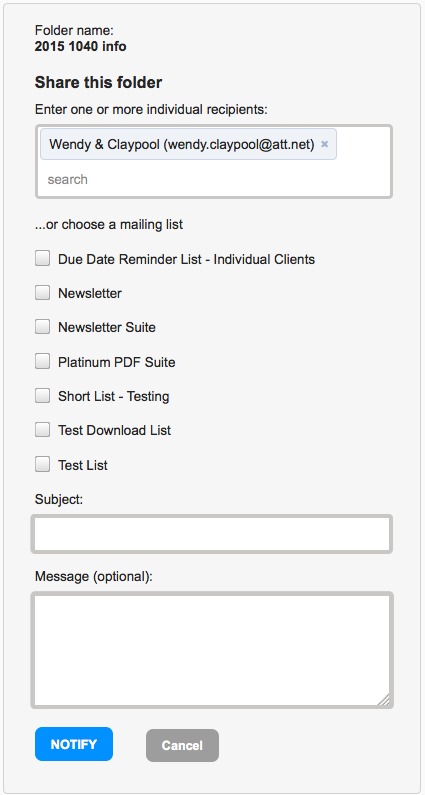 4) Status - There are three status levels private (not been shared with client), sent and viewed (when opened by client). Please note until you click the notify button, the files are not shared with clients.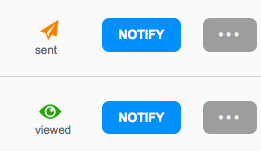 5) … more options tool bar - You will notice the three dot tool bar that opens up the additional tools. Of greatest significance is the delete and move tools. You can delete or move files using these options.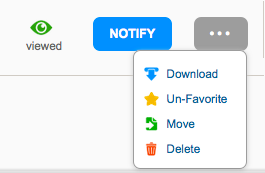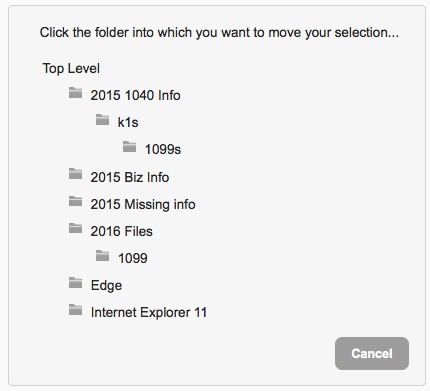 6) Search and Sorting - Located at the top of the window, the search and sorting tools makes it easier to find documents. Sort by various options or search through the entire document library by typing in your file keywords. You can still search by tags using the search field. 
Professional View Tutorial 
Client View Tutorial