The Desktop edition of the Big Book of Taxes is downloaded directly on to your computer and is accessed through an icon on your desktop. The file is hosted on Dropbox and has been scanned to be virus free. Some antivirus programs like Windows Defender may pop up a security warning during the download. The .msi executable is a standard application used for installing files like .exe.
Please note: This is a Windows-based application and requires a current version of Adobe Reader to Access.
For installation instructions please follow the steps below -
1. From the Dropbox page, click on Download and select Direct download.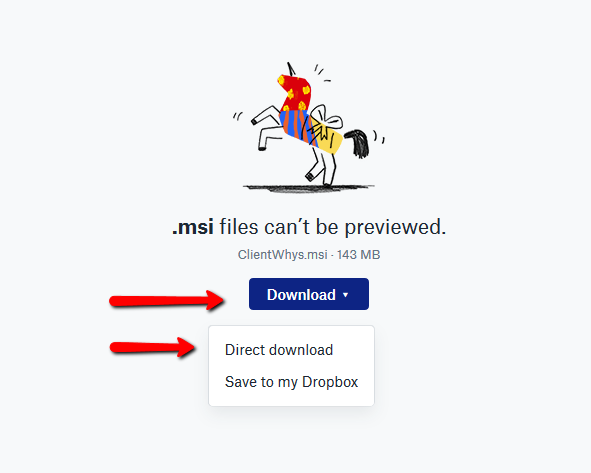 2. Select Save to download the program.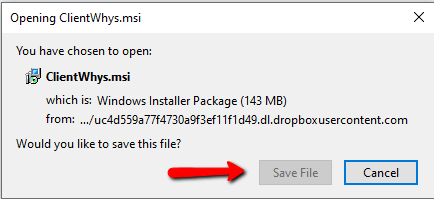 Note: This is a 143 mb file and may take some time to complete the download and install.
Please be patient.
3. When you select Save, the program file is saved in your Downloads folder.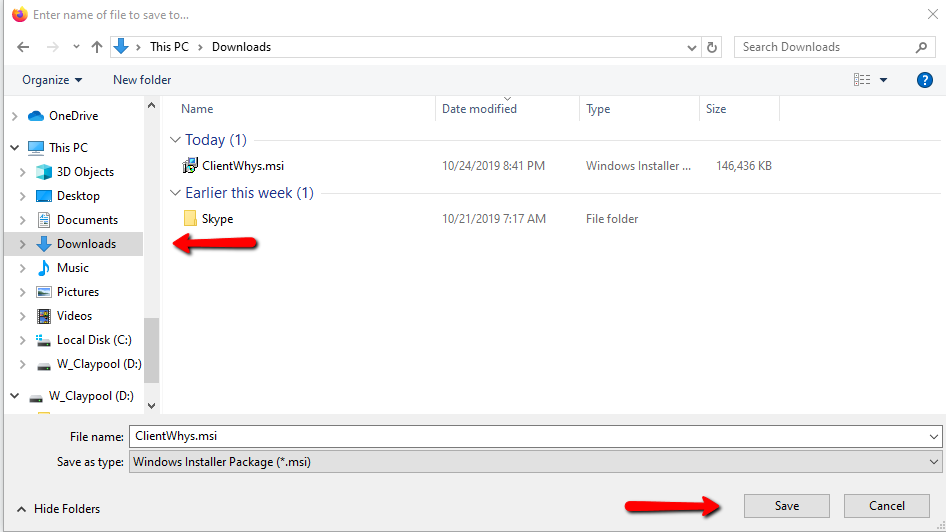 4. From the Downloads folder, click on the program file name ClientWhys.msi.



5. Click More info.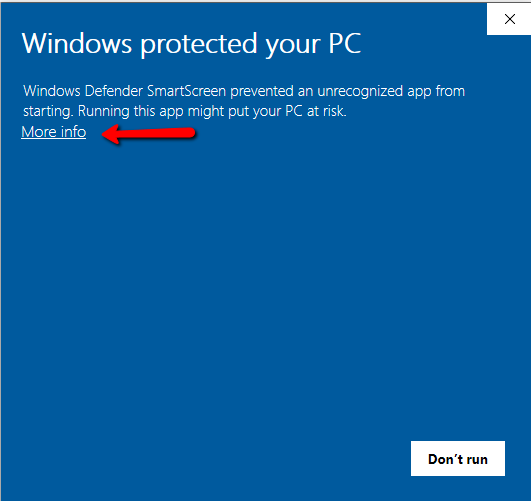 6. Click Run anyway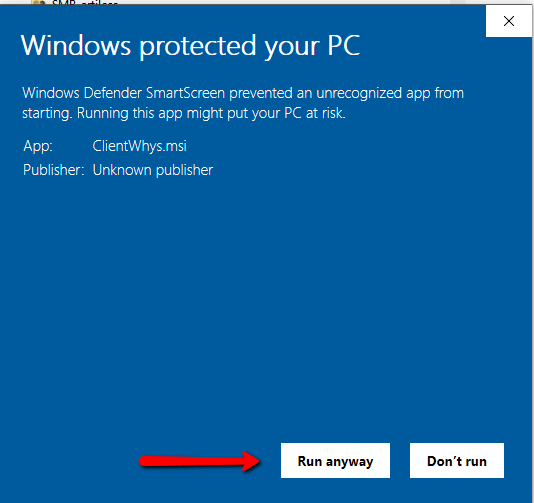 7. The program will finish the installation and the CW ClientWhys 2019 icon will be available on your desktop. Click the CW Icon to access the table of contents.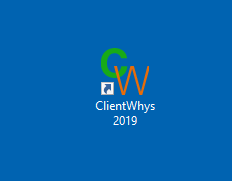 8. Click the numbered links to open the PDF files.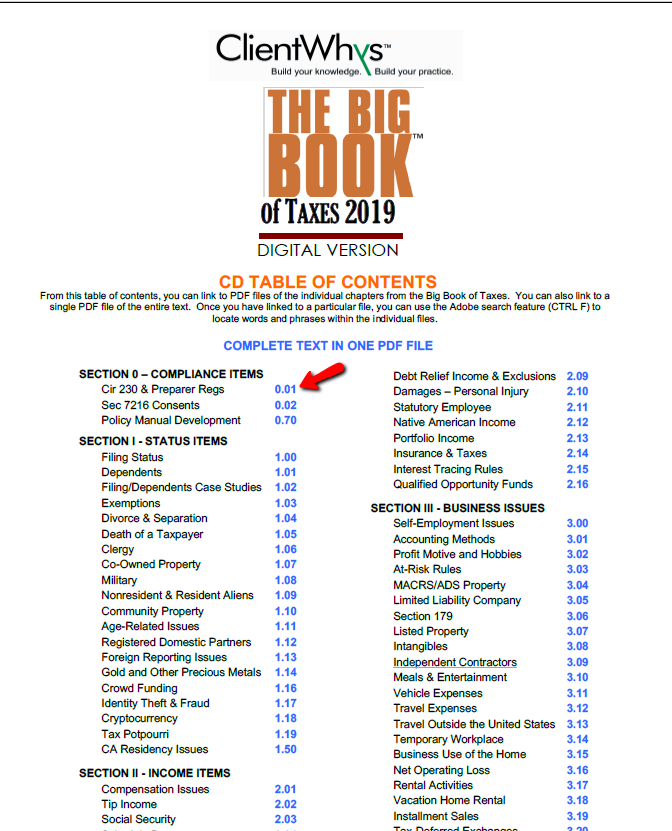 If you need additional assistance, please send an email to cpe@clientwhys.com or give us a call at
1-800-384-1101.