ClientWhys eSign application is available to all active subscribers to Connect and Persyst. Legacy and trial users will need to upgrade to the new platform to get access. Pricing is published with in the application and is charged per document. No monthly fees.

Unlimited users
No additional monthly fee – pay per document, as low as .50 each
Integrated into your client portal with your branding
Clients can sign from anywhere, including mobile
Template library with 7216 disclosures, engagement letters, and IRS efile authorization form 8879s
Getting started:

Access the eSign application from the eSign tab on the top of your dashboard or from the clients section / documents.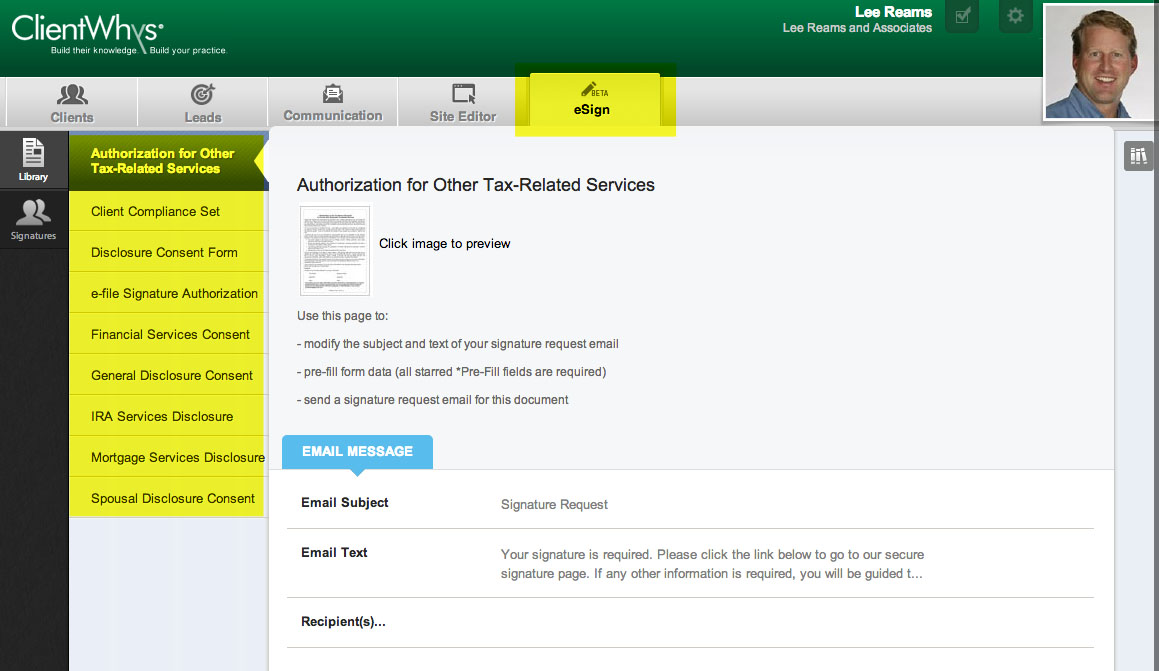 If the spouse is added under a client contact, they system will automatically send the document to the primary taxpayer. Once the primary taxpayer has executed the document the spouse will receive their copy. At any point you can send a reminder if a document is still out for signature.
eSign Library  Tab –
This section allows users to choose from a library of templates. These are pre-filled with your data and variable items. Once a file has been executed you will be able to review the documents under the client name.
Clients Section – Documents and eSign Tabs
If you navigate to the clients section under documents, you will now see a pencil eSign icon to the left of the document. If you click on this icon you can start the signature request for this document (future versions will allow you to map documents with variable data). The client will receive a signature request email, once they execute the signature the document will be available for review under the eSign tab.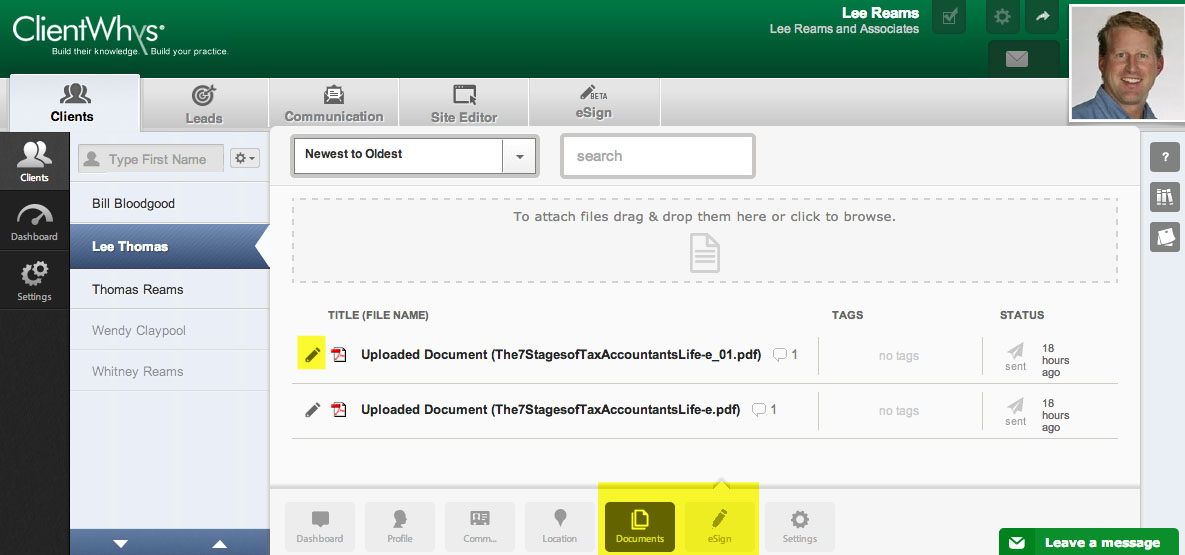 Video Overview -